Worth Noting
Obama says there's a war on women. There is - but it's waged by Obama Economy. For more information on how the President Obama's failed policies are hurting women, check out the new American Crossroads video.
At first glance, the USA Today/Gallup poll of twelve battleground states, conducted June 22-29, looks like good news for President Obama. In the poll released Monday, Mr. Obama leads Mitt Romney 47% to 45% in the territory where most observers agree the presidential race will be settled.
But USA Today failed to provide context for its survey of voter attitudes in Colorado, Florida, Iowa, Michigan, Nevada, New Hampshire, New Mexico, North Carolina, Ohio, Pennsylvania, Virginia, and Wisconsin, just as it did when it issued its May 2 battleground state poll.
In 2008, Mr. Obama won all twelve states with a combined 54% of the vote to Senator John McCain's 45% -- a nine point margin.
Today, however, Mr. Obama is running behind his 2008 performance in these battlegrounds, as his two-point lead over Mr. Romney there is actually seven points less than his 2008 margin over Mr. McCain.
This all points to a defeat this year for Mr. Obama in many (if not most) of the battleground states.
Assuming Mr. Romney wins all the states Mr. McCain carried as well as Indiana (which USA Today/Gallup apparently thinks likely by its failure to include any of those states in its survey), then the GOP challenger needs to take only five battlegrounds to win: North Carolina, Virginia, Florida, Ohio and any other state on the list.
And if Mr. Obama performs like this across the country come November -- the way he is lagging behind his 2008 battleground state performance today -- then he will receive just 47% of the vote nationwide and lose to Mr. Romney.
Context matters: it is strange that USA Today has twice run front page pieces on its battleground state surveys without providing the context that Mr. Obama is running well behind his 2008 pace.
USA Today also declared Mr. Obama "the clear winner in the ad wars" because he leads Mr. Romney 76% to 16% among swing-state voters who say campaign ads have changed their mind about a candidate.
But again, context matters.
Just eight percent of the 1,200-person sample said they changed their minds after seeing campaign ads. That's a pretty small slice of any poll to make sweeping claims about: if the margin of error for a 1,200-person sample is +/- 4%, you can imagine what it is for a 96-person sub-sample.
Suspicions about the reliability of what USA Today reads into such a tiny sample is reinforced by the fact that the latest poll results are the same as their May survey's results, which also found Mr. Obama at 47% and Mr. Romney at 45%. Maybe the ad wars are being fought to a draw, not to Mr. Obama's big advantage.
Yesterday the Obama campaign's Stephanie Cutter pushed back against the most recent Crossroads GPS ad, which called President Obama to account for a series of broken promises – on helping homeowners in foreclosure, on not raising taxes, on health care, and on cutting the deficit.

The Boston Globe (of all publications) actually said of the video: "She often avoids the specific facts presented by the ad and in one case misrepresents its argument."

Today, Crossroads GPS president Steven Law fired back with a response video of his own – going point by point, detailing Obama's broken promises one by one, with citations from the Washington Post, Politifact, the Congressional Budget Office, and even the White House's own website.
Call Team Obama out on their BS: watch the video, share it with your friends, and consider making a donation to Crossroads GPS. Our country need solutions, not just promises.
Check out this new ad from CrossroadsGPS. Our country need solutions, not just promises.
Wall Street Journal editorial page editor Paul Gigot hosts a discussion with Republican and Democratic operatives Karl Rove and Joe Trippi on this year's presidential race.
Sign American Crossroads' petition to encourage Buffett and Obama to start paying more taxes voluntarily instead of raising yours! Click here to join: http://on.fb.me/Hxdg8t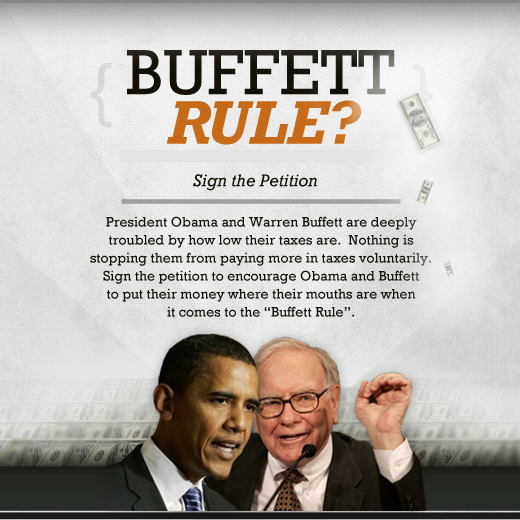 A new study out from Charles Blahous, a senior research fellow at the Mercatus Center at George Mason University, finds that ObamaCare will add at least $340 billion to the federal deficit from 2012-2021.
I encourage you to check out the full report here.
On Sunday's "Face The Nation" on CBS, Vice President Joe Biden went into full-gaffe mode, spitting out misstatement after half-truth after wild exaggeration after out-right fib.
The media's response was illuminating.
"Face" moderator Bob Schieffer focused on President Obama's plea to Russian President Medvedev for "space" on missile defense because, as Mr. Obama said, he'd "have more flexibility" after the election. Mr. Schieffer asked Mr. Biden what he made of Republican attacks on the president's "now famous unguarded moment."
Mr. Biden replied, "The president just stated the obvious." In an election year, it is unrealistic to assume Mr. Obama would have "the flexibility to sit down and talk with people in this Congress…and be able to work with this problem, between now and Election Day."
This was so clearly a misstatement of the US president's whispered aside to the Russian president that even Mr. Schieffer raised a mild objection to Mr. Biden's description, saying "I hear this from conservatives all the time. If you don't like Barack Obama now, wait until he gets reelected because…he's free to do whatever he wants to do."
Contrary to Mr. Biden's claim, Mr. Obama did not tell Mr. Medvedev that Congress would never take up a missile defense agreement before the election. Mr. Obama said, "On all these issues, but particularly missile defense, this, this can be solved but it's important for him to give me space." Mr. Medvedev replied, "Yeah, I understand. I understand your message about space. Space for you…" To which Mr. Obama said, "This is my last election. After my election I have more flexibility."
Mr. Obama was telling the Russians he would do something they'd like but after the election because the American people won't approve and might make their disapproval heard at the polls.
If this is wrong, then Mr. Obama or Mr. Biden should now lay out what they are offering the Russians so both American voters and Russian leaders know what the Obama administration's position on a missile defense shield for Europe is.
Mr. Biden offered other wild assertions that didn't even get a mild pushback on Sunday morning. For example, Mr. Biden said Mitt Romney wanted to "let Detroit go bankrupt," apparently referring to General Motors and Chrysler and not the city. But GM and Chrysler did go bankrupt: their bankruptcies were decided by the president -- not by a court -- and rather than going forward with an infusion of private capital, the two businesses received $85 billion from the taxpayers, with at least $24 billion of that unlikely to ever be returned.
Admitting the bailout "wasn't a very popular action," Mr. Biden said it made Generals Motors was now "the largest corporation in the world" and "hiring…hundreds of thousands of new people."
"Largest corporation in the world?" Really? By what measure? GM isn't even #1 in America. It is #23 in the US measured by the number of employees. Its market cap is $41.9 billion; Apple's is $575 billion. GM's revenues last year were $135.6 billion; Wal-Mart's were $421.9 billion. GM's profits were $6.2 billion last year; AT&T's $19.9 billion.
As for Mr. Biden's claim that General Motors is hiring "hundreds of thousands of new people," the car company has 208,000 workers today, compared to 263,000 at the time of Mr. Obama's bailout.
The vice president also plunged into health care, asserting, "there's millions of people out there" already benefiting from provisions in the new law. But far fewer people with preexisting conditions have signed up than anticipated (just 49,000), a much-ballyhooed subsidy for small businesses has gone virtually unused, and thousands of companies have been forced to seek waivers to keep millions of workers covered by existing policies.
But a bigger health care whopper was that Mitt Romney and Republicans had offered "nothing" to replace ObamaCare. Republicans, however, are offering market-centered, consumer-focused, competition-based solutions. They allowing people to buy health insurance across state lines (increasing competition), letting small business pool their risk to get the same discounts big employers receive, increasing the amount of money people can save tax-free for out-of-pocket medical expenses, making health insurance truly portable so people can take it with them from job to job, and reducing junk lawsuits that drive up the cost of health care for everyone.
The vice president went similarly overboard in suggesting America is drilling more wells, pumping more oil, and importing less oil because of this Administration's policies. This is really happening in spite of Mr. Obama, not because of him.
Both oil and natural gas production on federal lands are declining, while increasing on state and private lands. The Obama administration has withdrawn hundreds of thousands of acres in valuable shale oil leases in the Rocky Mountains and reduced onshore leases on federal lands by 35%, compared to his predecessor.
Much of America's increased domestic energy production is taking place on private and state lands in North Dakota and Texas. The administration refused to allow the construction of a pipeline to get oil from the former to Gulf Coast refineries and threatens the latter with new environmental restrictions that could shut down drilling over a little-seen lizard.
While some production offshore is coming on line, it is virtually all from leases granted during the previous administration. In 2010, the administration considered opening new offshore acreage for exploration, but backed off. Half the Gulf Coast and much of the waters around Alaska remain off limits.
The Obama administration even rejected the Commonwealth of Virginia's efforts to open 2.9 million acres off its coast for oil and gas exploration, with the state planning to put its share of the royalties into education.
All of Mr. Biden's energy misstatements Sunday went by without any challenge. Perhaps Mr. Schieffer thought their inaccuracy was clear for all to see. Maybe he shares Mr. Biden's worldview. Or maybe it is just the role of a Sunday moderator to let a guest say what he wants and leave it up to others in the media to question and challenge.
But the media rarely makes much of Vice President Joe Biden's misstatements. No articles on Monday morning reported on his errors. No breathless network news anchor tagged him for his misstatements. So far, no White House reporter is on record badgering the White House to defend Mr. Biden's statements.
Maybe the press treats Mr. Biden so gently because he is such a serial gaffe generator that holding him to account would tax their energy and crowd out other stories. Or maybe they excuse him because he's "just good old Joe" and not to be held to a high standard, even if he is he heartbeat away from the presidency. But to let such a stellar display of misstatements and fabrications go by without comment says something, both about the vice president and a compliant media.
This article originally appeared on FoxNews.com on Tuesday, April 3, 2012.
President Obama: "On all these issues, but particularly missile defense, this, this can be solved but it's important for him to give me space."
President Medvedev: "Yeah, I understand. I understand your message about space. Space for you…"
President Obama: "This is my last election. After my election I have more flexibility."
President Medvedev: "I understand. I will transmit this information to Vladimir."
Captured by open microphones, President Barack Obama's private conversation with Russian President Dmitry Medvedev on Monday in Seoul could have a big negative impact on Mr. Obama's re-election.
By telling Mr. Medvedev and his patron, the once-and-future Russian President Vladimir Putin, that he will have "flexibility" after the American election on Russian demands opposing a US missile defense for Europe, Mr. Obama is in effect saying he is ready to do something the Russians will like but that the American people won't.
Mr. Obama has shown Russian leaders, and now the entire world, weakness.
He's willing to bend to the demands of America's international rivals as long as his appeasement becomes public only after he's safely back in the White House for a second term. But he is apparently unwilling to share with the American people his "flexibility" with the Russians, perhaps concerned about the criticism such concessions to Moscow might draw from America's European allies.
The effects of Mr. Obama's remarks in Seoul go beyond foreign affairs. If the president believes it is important to his reelection to conceal from Americans his response to Russians demands to halt development of a missile defense for Europe, voters have every right to ask: What other surprises does he plan to spring on us if he's reelected?
Just as Senator John Kerry's explanation in 2004 that "I actually did vote for the $87 billion before I voted against it" exposed the Massachusetts Senator as a pandering flip-flopper, so may Mr. Obama's private-turned-public remarks confirm doubts that he's not shooting straight with the American people. It may also contribute to a belief that he holds voters in thinly disguised contempt.
Is Mr. Obama also concealing unpopular domestic policies he'll spring on the country in a second term? What the president calls "flexibility" with Russian autocrats, Americans voters will likely view as a lack of candor with them. If that's the case, it could seriously undermine the president's chances for reelection.
This won't all happen by itself. To make the most of Mr. Obama's statement, Republicans will need to raise it again and again in speeches, ads, videos and debates. After all, Mr. Kerry's March 2004 remark became an issue only when repeated endlessly in ads and on the stump by the GOP's surrogates. Then and only then did it become the "a-ha!" moment that shaped perceptions of the Democratic nominee and helped bring about his defeat.
This article originally appeared on FoxNews.com on Tuesday, March 27, 2012.
Football fans around the world tuned into Super Bowl XLVI for an exciting game Sunday night. In this country alone, tens of millions watched the game.
Before the game's start, NBC's Matt Lauer sat down with President Obama for an exclusive interview during which the president told Mr. Lauer that he "deserved" a second term.
Then, at halftime, viewers were treated to a Chrysler ad called, "Halftime in America," starring Clint Eastwood.
Here are my reactions to these two videos.
First, President Obama says he "deserves" a second term? That's up to the American people to decide. And in the latest ABC/Washington Post poll, just 11% say the economy is excellent or good, while 89% say it is not so good or poor, so maybe they have a different idea about whether Mr. Obama is deserving.
Second, regarding "Halftime in America," it was great ad, full of sentiments most can agree on. And I'm a huge fan of Clint Eastwood, an American icon.
But administration officials and Obama campaign leaders immediately took to Twitter to draw attention to the ad as support for their man.
David Axlerod, Obama's chief strategist, called the ad a "powerful spot" and White House Communications Director Dan Pfeiffer tweeted: "Saving the America Auto Industry: Something Eminem and Clint Eastwood can agree on" (a reference to last year's pro-Detroit Chrysler ad featuring rapper Eminem).
This response of Team Obama makes me nervous about the link between big government and the big businesses it bailed out.
Why did Team Obama need to put this ad in a political context? That made it appear that the president was being rewarded with corporate ads by a corporation that received billions in taxpayer dollars they'll never pay back. And guess what – maybe he was!
Remember: President Obama bailed out Chrysler and GM rather than making them go through bankruptcy like airlines and steel companies have. Then he used taxpayer dollars to reward union allies while screwing the secured bondholders.
The administration now admits taxpayers will lose $14 billion in the auto bailout. That may leave the management of these companies feeling they need to repay their political patrons. That's what happens when government gets in bed with big business. And it stinks.
This article originally appeared on FoxNews.com on Tuesday, February 7, 2011.