Worth Noting
In case you are interested or know any potential candidates, Ride 2 Recovery is looking for a few full-time interns. Further information on available positions can be found at My AmeriCorps.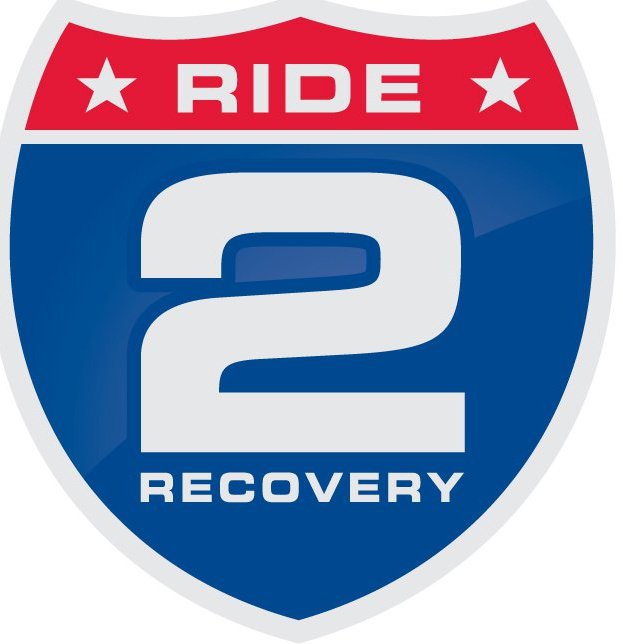 Thanks to the recent WSJ article written by Karl Rove asking Americans to donate to the Ride 2 Recovery program, more than 150 people donated almost $20,000 (the donations are still coming in) to the program. These donations make a difference in the lives of our injured veterans.
With the money received over the past day and a half, Ride 2 Recovery will be able to provide a special R2R simulator for the warriors taking part in the Project HERO (Hospital Exercise Rehabilitation Opportunity) indoor/outdoor cycling program at Bethesda National Military Hospital. The simulator was to be cut due to a lack of available funds. R2R hopes to bring Project HERO to more hospitals in the future.
The simulator is a valuable tool to measure the progress of the wounded warriors taking part in the program and will be featured as part of the rehabilitation room built for a injured veteran for a ABC show to air in February. (the simulator measures power, speed, torque output of each limb, heart rate, cadence, etc) and is fully programmable.
For a quad amputee like Marine Todd Nicely, it will allow him to improve the strength, fitness, and power of his residual limbs. This = mobility, health, self esteem, = Life.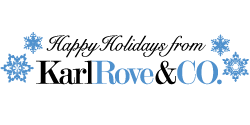 Wishing you and your loved ones a Merry Christmas, Happy Holidays and a Happy New Year! We are especially thankful for our brave men and women who have sacrificed spending the holidays with their own families and friends in order to keep our country safe. Our thoughts and prayers are with them in a special way this holiday season.
Karl Rove will participate in an author satellite tour for ABC Radio Networks on Monday, December 6, from 8:30 AM to 10:30 AM ET.
He will join the following radio shows to discuss his book, "Courage and Consequence: My Life as a Conservative in the Fight," which is now available in trade paperback with a new chapter, "Obama: The Myth."
SATELLITE TOUR SCHEDULE:
Peter Tilden Morning Show with Teresa Strasser
TalkRadio 790 KABC-AM | December 6, 2010 ?8:30 AM ET

The John Gambling Show
WOR News Talk Radio 710 HD | December 6, 2010 ?8:40 AM ET

KCMO Morning Show With Chris Stigall
KCMO Talk Radio 710 | December 6, 2010 ?8:50 AM ET

The Trey Ware Morning Show
News Talk 550 KTSA | December 6, 2010 ?9:10 AM ET

The Frank Beckmann Show
News/Talk 760 WJR | December 6, 2010 ?9:20 AM ET

The Chip Franklin Morning Show
AM 600 KOGO | December 6, 2010 ?9:35 AM ET

The Ralph Bristol Show
Supertalk 99.7 WTN | December 6, 2010 ?9:40 AM ET

The Mark Davis Show
WBAP News/Talk 820AM & 96.7FM | December 6, 2010 ?10:06 AM ET

Originating from Washington.
Produced in New York, Studio 9 by Wayne Fisk.
This map shows the congressional districts Republicans won by less than five points; the districts they won by five to 10 points; and the districts they won by more than 10 points. It also shows the congressional districts Democrats won by less than five points; those they won by five to 10 points; and the districts Democrats won by more than 10 points. According to the map, the GOP won more districts by a greater margin in 2010, and Democrats had more close call districts won by a smaller margin. These are important factors that represent the depth of GOP victories this past election cycle and potential districts for future pick-ups. (To download PDF map, visit http://bit.ly/giW4uL)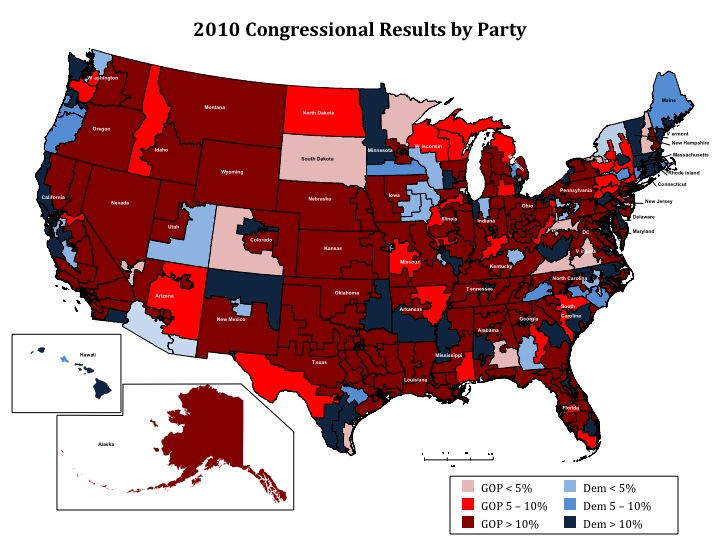 Methodology: Results are compiled from election authorities, via the New York Times. The two remaining undecided seats were allocated to the party leading as of November 29, 2010.
Since July 1, 2010, there have been 111 polls released on U.S. House races. In this week's Wall Street Journal op-ed and Karl Rove & Company Polling News and Notes, I discuss what these polls may reveal for November.

The full list of polls from July 1-September 8, 2010 is available here.
On July 29, the Topeka Capital-Journal published a story in which Cong. Jerry Moran (R-KS) responded to a statement I made on June 19 at a fundraiser for Cong. Todd Tiahrt (R-KS). During the rally I stated that in December 2001 Moran sought a campaign fundraiser with Commerce Secretary Don Evans in exchange for his vote on Trade Promotion Authority, a bill aimed at knocking down trade obstacles that would have helped Moran's rural western Kansas district.
Moran tells the Topeka Capital-Journal, "I never said that and would never say that...It's a very odd allegation. I never talked to Karl Rove or anyone at the White House about this." But, as the vote on Trade Promotion Authority approached, Congressman Jerry Moran did explore receiving a fundraiser with Secretary Don Evans in return for support of the measure.
He may have forgotten the request he made of the White House, but I haven't. It was my responsibility to tell White House legislative affairs we would not authorize a fundraiser as a quid pro quo for his vote, then alert the Commerce Secretary's office he should not agree to any fundraising event for the Congressman, and finally make certain the House GOP leadership was alerted to the Congressman's request and the White House's rejection of it.
I don't know what's worse – the original request or the Congressman's declaration now that it never happened.
On June 17th I submitted a letter to the editor to The New York Times responding to Gail Collins' incorrect claim in her June 16th piece that President George W. Bush told America to "go shopping" after 9-11. The New York Times has refused to publish my letter so I hope you'll take a look and decide for yourself.
I address this issue in more detail in my new book, Courage and Consequence, specifically in chapter 18, page 291.
President Barack Obama enjoyed a 68% approval rating from Americans in the first Gallup Poll job approval rating of his administration. Considering he now sits at 46% and 45% in polls like Gallup and Rasmussen, respectively, what has been the trend in his job approval rating, and in what direction is it going?
There are several websites that provide an aggregate of all major polls conducted on the President's job approval, and the polling conducted on his handling of issues like health care, foreign policy and the economy.
The following sources have some great summaries of President Obama's approval rating:
It will make for an interesting study to monitor the trend over the coming months, especially after Americans grow increasingly frustrated over the President's handling of issues like unemployment and the federal deficit.